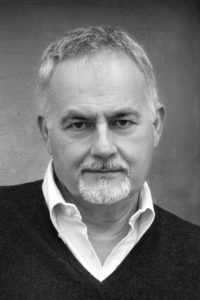 Furio Zanasi made his career devoting himself to Early Music, with a repertoire spanning from the madrigal to cantatas, from oratorio to Baroque opera.
He has collaborated with many ensembles and participated in the most prestigious festivals in Italy (Settembre Musica in Torino; Festival Roma Europa, S. Maurizio in Milan, Autunno Musicale of Como, Festival Monteverdi Cremona, Festival del Clavicembalo in Rome, Feste Musicali Bolognesi, Accademia di S. Cecilia in Rome, Accademia Chigiana in Siena, Accademia Filarmonica in Rome), as well as abroad (Utrecht, Beaune, Bruges, Stuttgart, Versailles, Arsenal of Metz, Prague, Wiener Konzerthaus, Folle Journée Nantes, Innsbruck, Salzburg Festival, Sevilla, Quinzena of San Sebastian, Auditori of Barcelona, Fundatiao Gulbenkian, Lufthansa Festival in London, Opéra Garnier Paris, Amsterdam Concertgebouw, Carnegie Hall, Ambronay, Lisbon-Belem, Berkeley, Khioi Hall Tokyo).
Furio Zanasi has sung under the baton of René Jacobs, Jordi Savall, Alan Curtis, Gabriel Garrido, Maurizio Pollini, Ivor Bolton, Sir John Eliot Gardiner, Reinhard Goebel, Rinaldo Alessandrini, Alessandro De Marchi, Ottavio Dantone, Andrea Marcon, Philippe Herrewege, Thomas Hengelbrock, Riccardo Chailly.
After having debuted in the role of Marcello in La Bohème at the Battistini competition, he appeared in theatres such as: the Opera of Rome, the Bellini of Catania, Ponchielli in Cremona, Comunale of Ferrara, Alighieri in Ravenna, Massimo of Palermo, Dresdner Semper Oper, Liceu in Barcelona, Zarzuela in Madrid, Theater Basel, La Fenice in Venice, Teatro Regio Torino, Teatro San Carlo of Naples, Staatsoper Muenchen, Festspielhaus Baden-Baden, Opera of Lyon, Opera of Bordeaux, La Monnaie in Bruxelles, Lincoln Center, Teatro Colon in Buenos Aires.
In 2007 he performed in Florence at the Maggio Musicale Fiorentino and in Cremona at Teatro Ponchielli the role of Apollo in the new production of La Dafne by Marco da Gagliano, conductor Gabriel Garrido.
Recent Seasons have seen Furio Zanasi in the title role of Monteverdi's L'Orfeo in tournée with Rinaldo Alessandrini/Concerto Italiano at Valladolid, Las Palmas, Bilbao, Valencia, Siena, Beaune, with recording for Naive, with Jordi Savall in Bremen, Milan and Spain as well as with Academia Montis Regalis led by Alessandro De Marchi in Turin and again in Oslo, Den Norske Opera in a new production under Rinaldo Alessandrini.
He sang in Torino Oratorios by Carissimi and Charpentier and Haydn's L'Isola disabitata at Innsbrucker Festwochen both with Alessandro De Marchi and Academia Montis Regalis, in Milan Teatro alla Scala L'Orfeo with Rinaldo Alessandrini, with whom he also recorded for Naïve Vivaldi's Armida/Califfo Re d'Egitto with concerts in Paris Salle Pleyel and Wien at Theater an der Wien. In Pisa Teatro Verdi, he appeared in Le disgrazie d'amor/Vulcano by Cesti directed by Stephen Medcalf and in Amsterdam Concertgebouw in Monteverdi's Combattimento Testo under Andrea Marcon.
He then sang Ulisse in Il ritorno d'Ulisse in Patria at the Beaune Festival with Rinaldo Alessandrini, at the Vlaamse Opera in Antwerpen with Federico Maria Sardelli, and at the Norske Opera Oslo with Alessandro De Marchi.
With Rinaldo Alessandrini he also sang Euridice by Caccini at Innsbruck Festival, with Naive recording ("Record of the Year" 2014 by the Sunday Times).
In the Seasons 2014/15/16, Furio Zanasi sang again in the Monteverdi's Trilogy, in L'Incoronazione di Poppea at Opera Bastille and at Teatro alla Scala, where he returned in the role of Ulisse/Il Ritorno di Ulisse in Patria with Rinaldo Alessandrini and Robert Wilson.
In 2017, Furio Zanasi took part in the Monteverdi's Trilogy L'Orfeo, L'incoronazione di Poppea and again as Ulisse with Sir John Eliot Gardiner and Monteverdi Choir and Orchestra in tournèe in Italy at Teatro La Fenice in Venice and all over Europe and USA.
In 2018 Furio Zanasi will be on tour with Freiburger Barockorchester, Pergolesi's La Serva Padrona – Uberto, conductor Gottfried von der Goltz, director Tristan Braun with performances in Köln, Stuttgart, Freiburg, Berlin, Budapest, Helsinki.
Furio Zanasi has also recorded for the main European Radios and recorded more than 60 CDs for different labels : Nuova Era, Symphonia, Stradivarius, Divox , Arts, Bongiovanni, Accord, Classico, Naxos, Chandos, Amadeus, K617, Opus 111, Virgin, Aliavox, Zig Zag, Naïve and Harmonia Mundi.