Biography
News
Press reviews
Discography
Photo gallery
Audio-Video
Cecilia Bernini in Ravenna Verdi Trilogy
– Helsinki, Savoy Theatre, Concert with  from Rossini's Arias in occasion of 150 years since death of the Italian composer.
– Ravenna, Teatro Alighieri, Giovanna/Rigoletto directed by Cristina Mazzavillani Muti, conductor Hossein Pishkar, performances:  November 24, 28 and December 1, 2018.
(Italiano) Francesca Sartorato – Afra/La Wally a Bolzano
(Italiano) Laura Catrani – Teatro Regio di Parma
Christian Capocaccia – Music Director Syracuse Opera
Christian Capocaccia is: Music Director Syracuse Opera, Associate Conductor Symphoria, Music Director Symphoria Youth Orchestra.
He has lead performances of Rigoletto and La Boheme for Syracuse Opera, where he will make his forthcoming debut with Macbeth in October 2018.

Alessia Nadin / Mario Castelnuovo-Tedesco World Première
Among her most recent debuts: in Verona Romeo/I Capuleti e i Montecchi, and Adalgisa/ Norma; Rosina/Il barbiere di Siviglia in the opening Lyric Season 2018 of Padua; a Gala Concert with Gregory Kunde, Rebeka Lokar, Sergio Bologna; in Bari Isaura/ Tancredi, conductor José Miguel PÉREZ-SIERRA, director Pier Luigi Pizzi (production by Pesaro Rossini Opera Festival). Among her forthcoming dates:
– Teatro
Pergolesi Spontini in Jesi,

title role in the World Première of Aucassin e Nicolette by Mario Castelnuovo-Tedesco (Italian version)

, directed by Paul-Émile Fourny, for the opening season of Festival Pergolesi Spontini Jesi 2019.
– Bologna, Teatro Comunale, Lola/Cavalleria rusticana conducted by Frédéric Chaslin and directed by Emma Dante.


(Italiano) Graziano Dallavalle in Andrea Chenier e La traviata, Opera Roma
Lorenzo Barbieri at Festival Donizetti Bergamo 2018
In the latest seasons, he made his debuts as Figaro in Le nozze di Figaro in Tenerife and in Bologna, again at Teatro Comunale di Bologna as Johann/Werther led by Michele Mariotti and directed by Rosetta Cucchi; at Festival Donizetti Bergamo Enrico di Borgogna/Brunone, conductor Alessandro De Marchi and in the Opening Concert of Donizetti Festival with Mariella Devia; at Òpera de Tenerife, Don Profondo/Viaggio a Reims. Among his forthcoming dates:
– Teatro Regio Parma, Fiorello/Il barbiere di Siviglia, conductor Alessandro D'agostini, director Renato Bonajuto remembering Beppe De Tomasi, performances:  March 22, 23, 24, 29, 30, 31,  2019.
Mansoo Kim makes his debut as Alfio/Cavalleria rusticana
– OperaLombardia 2018, Pavia, Como, Cremona, Brescia and in Bozen: he will make his debut as Alfio/Cavalleria rusticana, conductor Francesco Ciluffo, director Emma Dante (Teatro Comunale Bologna production), with performances: on November 15 and 17 in Pavia, November 23 and 25 in Como, November 30 and December 2 in Bozen, December 6 and 8 in Cremona, December 13 and 15 in Brescia, 2018.
– Teatro Petruzzelli di Bari, the role of Simone/Simon Boccanegra for the opening of the opera season 2019 of Teatro Petruzzelli in Bari, conductor Jordi Bernàcer, director Arnaud Bernard, performances on: Genuary 31, February 2, 2019.
Francesca Lombardi Mazzulli – World Première in Stockholm
– Stockholm, Drottningholms Slottsteater, World Première in the role of Europa / The Siblings of Mantua: September 8, 11, 13, 15, 17, 20, 22, 2018.
– Madrid, Teatro Real, new production Première of Achille in Sciro / Deidamia led by Ivor Bolton.
Francesca Lombardi Mazzulli made her debut  as Fiordiligi / Così fan tutte, Elvira/ Don Giovanni at Theatre Giessen; among her most recent committments: Amore in Scarlatti's Clori, Dorino e Amore with Stuttgarter Kammerorchester led by Fabio Biondi. La Fiera di Venezia by Salieri at Schwetzingen with Sony recording. In Florence with Orchestra della Toscana and Anna Fusek soloist and conductor Concert arias by Händel and Mozart.

Luca Dordolo – Teatro alla Scala – Monteverdi's Trilogy
Franziska Gottwald – London Barbican Hall and Japan
Ferdinand von Bothmer Cardillac/Der Offizier
In the recent seasons, Ferdinand von Bothmer has made his debuts as Arnold/Guglielmo Tell, Parsifal/title role, Ermione/Pirro under Gustav Kuhn; in Florence, Festival Maggio Musicale Fiorentino 2018 Cardillac/Der Offizier under Fabio Luisi, director Valerio Binasco,  again at Antwerpen Oper with Dmitri Jurowski and Guy Joosten. Among his forthcoming dates:
– Teatro Comunale in Bozen, Hagenbach/La Wally with Haydn Orchestra  led by Arvo Volmer and directed by Nicola Raab, performances: March 21 and 23, 2019.
Franziska Gottwald
– EMI/VIRGIN CLASSICS, Vivaldi, "La Merope o l'Oracolo in Messenia"/ Licisco, Fabio Biondi/Europa Galante, CD September 2012.
–Theater Basel, Händel, Ariodante, Andrea Marcon/La Cetra Barockorchester:
"Franziska Gottwald brilliert als Ariodante"  www.nachtkritik.de
–Oper Köln, Palladium, Händel, Alcina /Ruggiero, dir.Peter Neumann.
Martin Oro – CD A.Vivaldi, La Senna festeggiante
Mirko Guadagnini – Teatro alla Scala
– Teatro alla Scala Milano "Il ritorno di Ulisse in patria" ,  Rinaldo Alessandrini, Robert Wilson.
– Teatro del Maggio Musicale Fiorentino, "Caso Makropulos" /  Janek, Zubin Mehta, William Friedkin:
"….a result that would have not been possible without an adequate cast…
Mirko Guadagnini as a fragile yet strong-voiced Janek." 29/10/11
www.opera-britannia.com
– Lisbona, CCB, Arias by Purcell, Locke, Handel, DIVINO SOSPIRO/Enrico Onofri .
– Bozen, Orchestra Haydn, Requiem by Chilcott, conductor Luigi Azzolini: May 30, 31 and June 1st.
– Nancy, Opéra national de Lorraine, Il Killer di parole, conductor Andrea Molino, director Francesco Micheli: June 26, 28, 29, July 1 and 3.
Robert W. Lee
Antonio Abete – Don Alfonso
– Innsbruck Festwochen 2013, Euridice di Caccini / Plutone, Rinaldo Alessandrini/ Concerto Italiano.
– Firenze, Teatro del Maggio Musicale Fiorentino, Johann Sebastian Bach
Passione secondo Matteo BWV 244, conductor Fabio Biondi: October12 and 13, 2013
– Opéra de Montpellier,  Così fan tutte / Don Alfonso: December 20, 22, 24, 26 2013, January 3, 5, 2014.
– Recording Telemann, Flavius Bertaridus / Grimoaldus, conductor Alessandro De Marchi – SONY /Deutsche Harmonia Mundi (prod.Hamburgische Staatsoper):
"L'altro elemento di spicco è il Grimoaldo di Antonio Abete, esemplare come sempre in fatto di proprietà stilistica e fantasia d'accento." Classic Voice, Settembre 2012.
Furio Zanasi – Freiburger Barockorchester
Furio Zanasi has sung as Ulisse/Il ritorno di Ulisse in patria and in the Monteverdi Trilogy with Sir John Eliot Gardiner/Monteverdi Choir & Orchestra in tournée in Europe and US.
– Freiburger Barockorchester, Pergolesi's La Serva Padrona / Uberto, conductor Gottfried von der Goltz, semi-staged by Tristan Braun: KÖLN/Philharmonie, STUTTGART/Liederhalle, FREIBURG/Konzerthaus, BERLIN/Philharmonie, BUDAPEST/ Béla Bartók National Concert Hall and next date: Helsinki, August 21, 2018.
Alessandro De Marchi
Stephen Medcalf – Royal Opera House Muscat e Accademia del Teatro alla Scala
Anna Maria Heinreich
Anna Maria Heinreich
Anna Maria Heinreich was born in Vienna and studied at the Academy of Fashion and Costume Design in Vienna.
Over the past decades her work as costumes designer includes theatre productions for the Salburger Festspiele, as well as different productions in Italy and throughout Europe.
The most significant theatre productions are with Peter Stein, she designed therefore: for the Faust Ensemble in Berlin Pancomedia, for the Edinburgh Festival Seagull with Fiona Shaw and Killian Murphy, Troilus and Cressida, La brocca rotta for Berliner Ensemble with Klaus Maria Brandauer.
Her diverse works in the field of opera includes productions like, Prometeo of Luigi Nono at Theatre alla Scala in Milan and at Venice Biennale, Il Barbiere di Siviglia for Ferrara Musica, both conducted by Claudio Abbado and directed by Stefano Vizioli as well as numerous productions with him, such as Lucia di Lammermoor  at Opera of Saint Louis and in Sant Gallen,  and Simon Boccanegra at Santa Fe Opera Festival and at Fundación Ópera De Oviedo. In addition again with Stefano Vizioli, she designs Norma at Ravenna Festival led by Riccardo Muti; Motezuma by Vivaldi at Teatro Nacional de Sao Carlos de Lisboa, conductor Alain Curtis, with further revivals in Bilbao and in Italy in Ferrara, Modena and Piacenza, revivals of Il Barbiere di Siviglia  at the Opera de Toulouse and Teatro Regio in Parma, Madama Butterfly at Teatro dell'Opera in Rome.
She has an intense collaboration with Peter Stein for Opera productions consisting of Tat'jana for the Teatro alla Scala, Parsifal for Osterfestspiele Salzburg led by Claudio Abbado, Mazeppa, Eugenio Oniegin and Pique Dame at Opera de Lyon. In Lyon she designed also the costumes of L'Incoronazione di Poppea led by William Christie.  Eugenio Oniegin production will be revived at Teatro Carlo Felice in Genova  led by Juanjo Mena.
Her credits in television and film include productions for French and Italian television, like Esercizi di stile ,directed by Mario Monicelli, the Italian film La Donna della Luna, with Greta Scacchi, and Viol@, directed by Donatella Majorca, with Stefania Rocca.
She took care of the new production of Fidelio conducted by Claudio Abbado and directed by Chris Kraus in Reggio Emilia, in coproduction with Teatro Real Madrid, Baden Baden Festspielhaus, Ferrara and Modena.
Furthermore, with Peter Stein director, she was engaged in the new productions of Il prigioniero by Luigi Dallapiccola and Bluebeard's Castle by Béla Bartók at Teatro alla Scala, in coproduction with Amsterdam De Nederlandse Opera; Die Nase at Opernhaus Zurich, conductor Ingo Metzmacher; Macbeth led by Riccardo Muti at Salzburger Festspiele and recently at Teatro dell'Opera in Rome.
Alessandro De Marchi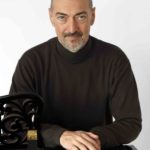 Alessandro De Marchi appears regularly in many of the major Theatres and Festivals worldwide and he is regarded as a leading specialist for period performance, whether on historic or modern instruments, with a repertoire ranging from Monteverdi, Cavalli, Vivaldi and Händel, to Keiser, Pergolesi and Hasse, to Haydn, Mozart and Cimarosa. Bellini, Rossini and Donizetti.
Among the productions conducted  by Alessandro De Marchi are: Cimarosa's Il matrimonio segreto, Graun's Cleopatra and Caesar, Bach's Kunst der Fuge, Haydn's L'isola disabitata, and Rossini's il Barbiere di Siviglia at the Staatsoper unter den Linden in Berlin, Don Giovanni, Il Barbiere di Siviglia, Giulio Ccesare , Der lächerliche Prinz Jodelet by Keiser at Hamburgische Staatsoper; Hercules at Händel Festival Halle;; Didone e Enea by Purcell at Maggio Musicale Fiorentino; Le Nozze di Figaro,  La Cenerentola, Don Pasquale, Cosi fan tutte at Monnaie in Bruxelles; Alcina at Opéra de Lyon; la clemenza di Tito in Prague, Die Entführung aus dem Serail, Cleofide by Hasse at Semperoper in Dresden, Teseo at Komische Oper Berlin.
Recent seasons include: Amsterdam Concertgebouw with Netherlands Radio Chamber Philharmonic Vivaldi's Orlando Paladino, Bergamo Teatro Donizetti L'Elisir d' Amore, at Hamburgische Staatsoper a new production of Gluck's Iphigenie en Tauride, at Innsbrucker Festwochen L'Isola disabitata by Haydn, at Oslo Opera new productions of  L'Incoronazione di Poppea(with DVD recording) and Il ritorno di Ulisse in Patria, Händel's Rinaldo at Opera Köln. He returned to Semperoper in Dresden for a new production of Händel's Giulio Cesare in Egitto, L'Italiana in Algeri and Il Barbiere di Siviglia; at Komische Oper in Berlin he conducted Orlando by Händel and in Innsbruck  L'Olimpiade by Pergolesi with recording for Sony Harmonia Mundi.
Pergolesi in Olimpiade a production of  Roberto De Simone at Teatro San Carlo in Neaples; L'Olimpiade by Pergolesi at Festival Pergolesi in Jesi. Flavius Bertaridus by  Telemann with recording for  Sony Harmonia Mundi both at the Innsbrucker Festwochen der Alten Musik and at Hamburgische Staatsoper,  where he has also conducted  La Cenerentola.
Among his latest engagements:  Innsbrucker Festwochen La Stellidaura Vendicante by Francesco Provenzale; Vienna Theater an der Wien Gluck's Iphigenie en Aulide; at Opera Köln Anna Bolena; in Amsterdam Concertgebouw with Netherlands Radio Chamber Philharmonic La Scala di Seta; at Teatro San Carlo in Neaples Rossini's Demetrio e Polibio; at the Innsbrucker Festwochen La Clemenza di Tito.
He recently conducted Il barbiere di Siviglia in Turin Teatro Regio and concerts in the Symphonic Season of Teatro La Fenice in Venice and La Scala di seta .
Since 1998 Alessandro De Marchi is the principal conductor of Academia Montis Regalis Orchestra with which he conducted among others at the Festival of Montreux, Paris Théatre des Champs Elysées, Festival in Bruges, Festwochen der Alten Musik in Innsbruck, Theater an der Wien.
 He has recorded for Naïve, Opus 111, Harmonia Mundi France, Accord, Symphonia, K617, Auvidis, WDR, Radio France, Radio Classique, Amadeus, Hyperion.  Decca.
In 2009 Alessandro De Marchi has been appointed as artistic director, after René Jacobs, of the Innsbrucker Festwochen der Alten Musik.