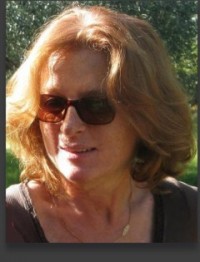 Anna Maria Heinreich was born in Vienna and studied at the Academy of Fashion and Costume Design in Vienna.
Over the past decades her work as costumes designer includes theatre productions for the Salburger Festspiele, as well as different productions in Italy and throughout Europe.
The most significant theatre productions are with Peter Stein, she designed therefore: for the Faust Ensemble in Berlin Pancomedia, for the Edinburgh Festival Seagull with Fiona Shaw and Killian Murphy, Troilus and Cressida, La brocca rotta for Berliner Ensemble with Klaus Maria Brandauer.
Her diverse works in the field of opera includes productions like, Prometeo of Luigi Nono at Theatre alla Scala in Milan and at Venice Biennale, Il Barbiere di Siviglia for Ferrara Musica, both conducted by Claudio Abbado and directed by Stefano Vizioli as well as numerous productions with him, such as Lucia di Lammermoor  at Opera of Saint Louis and in Sant Gallen,  and Simon Boccanegra at Santa Fe Opera Festival and at Fundación Ópera De Oviedo. In addition again with Stefano Vizioli, she designs Norma at Ravenna Festival led by Riccardo Muti; Motezuma by Vivaldi at Teatro Nacional de Sao Carlos de Lisboa, conductor Alain Curtis, with further revivals in Bilbao and in Italy in Ferrara, Modena and Piacenza, revivals of Il Barbiere di Siviglia  at the Opera de Toulouse and Teatro Regio in Parma, Madama Butterfly at Teatro dell'Opera in Rome.
She has an intense collaboration with Peter Stein for Opera productions consisting of Tat'jana for the Teatro alla Scala, Parsifal for Osterfestspiele Salzburg led by Claudio Abbado, Mazeppa, Eugenio Oniegin and Pique Dame at Opera de Lyon. In Lyon she designed also the costumes of L'Incoronazione di Poppea led by William Christie.  Eugenio Oniegin production will be revived at Teatro Carlo Felice in Genova  led by Juanjo Mena.
Her credits in television and film include productions for French and Italian television, like Esercizi di stile ,directed by Mario Monicelli, the Italian film La Donna della Luna, with Greta Scacchi, and Viol@, directed by Donatella Majorca, with Stefania Rocca.
She took care of the new production of Fidelio conducted by Claudio Abbado and directed by Chris Kraus in Reggio Emilia, in coproduction with Teatro Real Madrid, Baden Baden Festspielhaus, Ferrara and Modena.
Furthermore, with Peter Stein director, she was engaged in the new productions of Il prigioniero by Luigi Dallapiccola and Bluebeard's Castle by Béla Bartók at Teatro alla Scala, in coproduction with Amsterdam De Nederlandse Opera; Die Nase at Opernhaus Zurich, conductor Ingo Metzmacher; Macbeth led by Riccardo Muti at Salzburger Festspiele and recently at Teatro dell'Opera in Rome.